The SEBERT group.
1984 – The foundation of SEBERT Schwingungstechnik. Initially, the company focused on the sale of wire cable isolators and the production of electrical plugs for ground power supply for aircraft and earthing plugs.

1993 - SEBERT started its own production of wire cable isolators in Kirchheim and also diversified into the production of elastomer and rubber dampers.

1996 - Sebert Nord Gerätebau GmbH & Co. KG was founded with the aim of offering our customers in Northern Germany and the Scandinavian countries an even better service. Together with Sebert Nord Gerätebau, the production programme was expanded to include special purpose tools for large diesel engines and for the marine sector.

2002 - Foundation of the Dutch company S2T-Trillingstechniek B. V., now a leading company in the environmental industry that also works closely with the TNO transport test department.
2006 - Foundation of a production plant for vibration dampers and components in Romania with extensive machinery.
---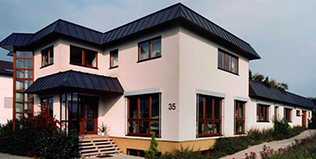 Sebert Schwingungstechnik GmbH
Am Anger 7
D-83346 Bergen
Tel. +49 (0) 8662 / 20 63 0-0
Fax +49 (0) 8662 / 20 63 0-20
E-Mail info@sebert.de
www.sebert.de
Vibration Technology Division: Wire rope isolators and rubber-metal dampers
---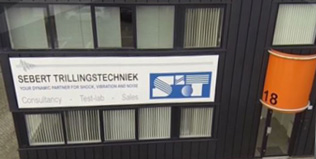 Sebert Trillingstechniek B.V.
Weg en Land 18
NL-2661 DB Bergschenhoek
Tel. +31 (0) 10 / 5 24 06 06
Fax +31 (0) 10 / 5 24 06 05
E-Mail info@sebert.nl
www.sebert.nl
Test lab: Vibration and shock tests, environmental tests
---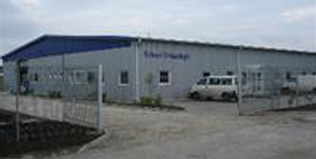 SC Sebert Tehnologie S.R.L.
Epreseto Nr. 3
cod: 52000, Sfantu Gheorghe
Jud. Covasna, Romania
Tel. +40 (0) 2 67 / 31 13 83
Fax +40 (0) 2 67 / 31 15 01
E-Mail info.ro@sebert.eu
Machining Division