Hydraulic pumps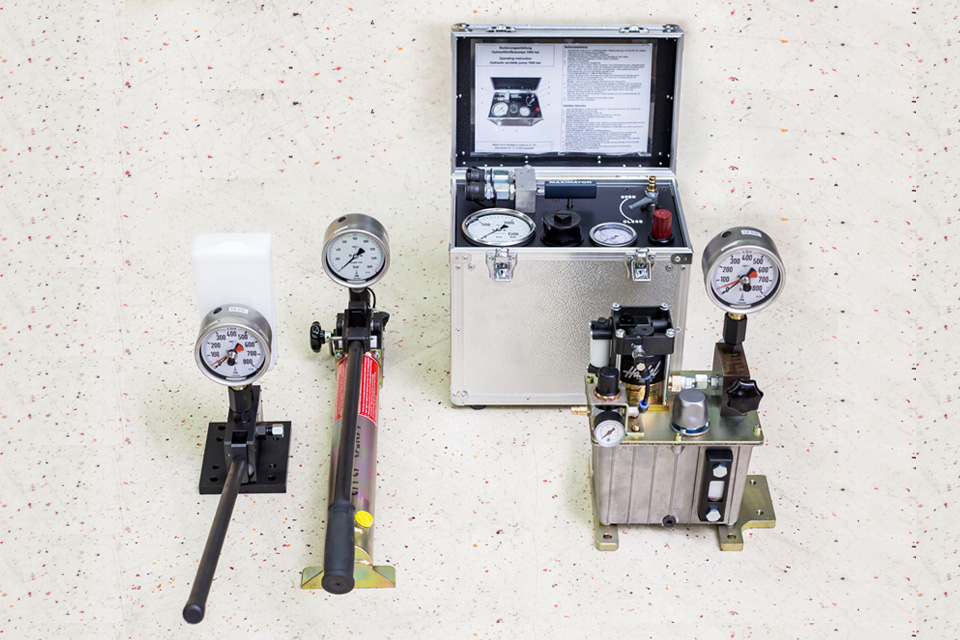 Our hydraulic pumps are characterised by straight-forward operation and a long service life. We manufacture most of the installed components on our premises. This allows us to guarantee the high-quality standards which we set for our products.
Our product range includes the following pumps:
*Hand pumps up to 1,500 bars

*Pneumatically operated hydraulic pumps up to 2,500 bars
(built in a robust and handy aluminium case)
*We offer a comprehensive maintenance and repair service. Our experienced and competent team can check and service your hydraulic pumps (or bolt tensioners) in the fastest time at a fair price.